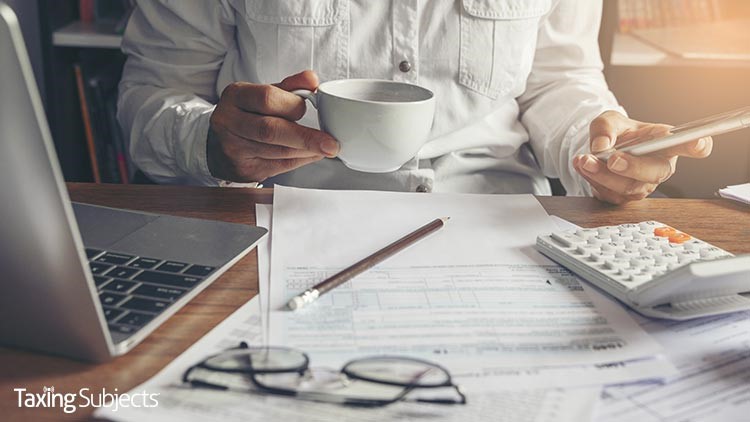 For those taxpayers who qualify for an Economic Impact Payment, the IRS has now unveiled a new web page on the IRS website. On this "Get My Payment" tool, taxpayers who have filed either a 2018 or 2019 income tax return can find out if they qualify for the Economic Impact Payment, see if it has been mailed, and enter their banking information if needed.
What You'll Need
First, have either the taxpayer's 2018 or 2019 tax returns on hand. Once inside the tool you'll be asked to supply the Adjusted Gross Income as shown on the Form 1040 as a way to verify the taxpayer's identity.
You'll also need the other, more usual information: name, Social Security number, address, and so on.
Getting to the tool is straightforward. Go to the IRS website, IRS.gov, and click on the "Get Info on Economic Payments" link on the main page. That leads to the "Economic Impact Payments web page.
In the center column, you'll see a blue "Get My Payment" button. Click here to continue.
Patience May Be Needed
Now you're on the Get My Payment web page, and it confirms that you're in the right place to get information about:
Your payment status
Your payment type
Whether the IRS needs more information from you, including bank account information
Select the blue "Get My Payment" button to actually enter the application.
Here's where the patience part comes in. Given the fact that thousands – maybe hundreds of thousands – of taxpayers are trying to get this information all at the same time, it stands to reason it may take a while to actually get in.
When we tried, the wait time was somewhere between seven and 10 minutes. The good news is, you don't have to leave the page, then come back through those blue buttons again. Instead, you're automatically put "in line," basically an electronic queue, that allows you to stay on that web page while you wait. The page will tell you when you can proceed.
You're In!
Once into the tool's main page, the rest is pretty simple. The usual identification information is first, name, address and SSN. Another blue button to Continue, and the rest of the functions appear after the AGI and any other needed information is entered.
We were impressed by how straightforward the entire process is, as well as by the clarity of the Help text for entering banking information.
All in all, it took far more time to wait for our turn on the web tool than it took to complete it.
Now, all that's left to do is sit back, and wait for that deposit.